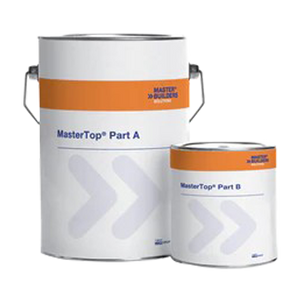 MasterTop TC 471 is a clear UV resistant two component polyurethane coating system for concrete in both internal and external applications.
Recommended uses:
General retail operations
Restaurants
Television studios
Photo studios
Carparks
Workshops
Printing operations
General commercial areas
General externally exposed concrete
Correctional facilities
Animal care centres
What are the unique features MasterTop TC 471?
MasterTop TC 471 is non yellowing and UV stabilised making it ideal for external applications.
What are the benefits of MasterTop TC 471?
Provides an aesthetically pleasing matt finish
Fast hardening
Good chemical and stain resistance
Excellent scratch resistance
Re-coatable
Good general durability