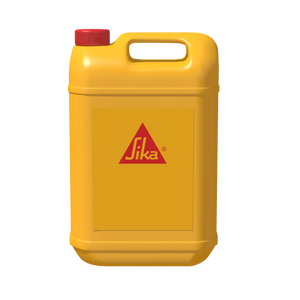 General Purpose Formwork Release Agent
Sika® Formol is a chemical release agent that has been designed and formulated to function as a bondbreaker between formwork or moulds and freshly placed concrete.
Effective on both steel and timber moulds
Allows for fast and easy striking of formwork
Very economical and easy to apply through conventional spray equipment
Usage
Sika® Formol is primarily used as a general purpose release agent on the construction site. It is ideal for application to a wide range of surfaces such as timber, steel or fibreglass.  
Advantages
Effective on both steel and timber moulds
Allows for fast and easy striking of formwork
Very economical and easy to apply through conventional spray equipment
Highly stable during placement and vibration of concrete
Does not stain or contaminate the finished concrete surface
Regular use will help to reduce the incidence of rust on steel moulds