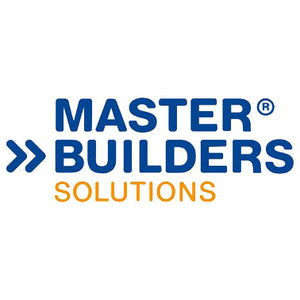 High-strength, Fibre-reinforced Structural Repair Mortar
​​​MasterEmaco S 488CIStructural repair mortar with active corrosion inhibition which provides high bond to steel and concreteHow does MasterEmaco S 488CI work?MasterEmaco S 488CI is a ready-to-use, high strength repair mortar containing active corrosion inhibition. Mixed with water, it provides a rheoplastic, non-segregating, thixotropic mortar with high bond to steel and concrete. MasterEmaco S 488CI is synthetic fibre reinforced. It does not contain metallic aggregate and is free of chlorides.
MasterEmaco S 488CI is recommended for repairs needing mortar layers up to 40mm in thickness:
Maintenance works at ports or sea-areas
Maintenance works at mechanical industries, especially in conditions where mineral oils, lubricants, etc. are present
Protection of concrete against aggressive waters containing sulphates, sulphides, chlorides, etc
Repair of damaged concrete members
Repair of concrete members subjected to repetitive stresses
Repair of structural members (reinforced or pre-stressed beams under normal or eccentric stress)
Vertical, overhead and horizontal applications

What are the unique features of MasterEmaco S 488CI?
MasterEmaco S 488CI is a ready-to-use powder that merely has to be mixed with water to yield an easily workable, shrinkage compensating repair mortar.  It is resistant to aggressive environmental elements such as seawater, carbon dioxide, air pollution etc.
What are the benefits of MasterEmaco S 488CI?
Economical
Durable
Highly impermeable
Ready-to-use
Shrinkage compensated
Sprayable
Sulphate resistant
Excellent workability
No added chloride
Contains non-corroding synthetic fibres
High early and final strengths