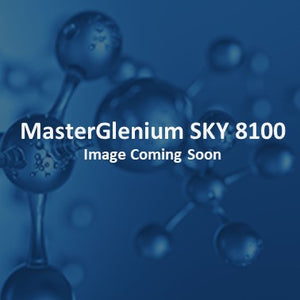 High-range Water Reducing/ Superplasticising Admixture
MasterGlenium SKY 8100 is an innovative second generation polycarboxylic ether polymer superplasticiser with improved slump retention.
Complies with AS1478.1-2000 Type HWR High Range Water-reducing.
Recommended uses:
Suitable for making precast concrete elements having a fluid consistence, no segregation, a low water/ binder ratio and, consequently, high early and long term strengths
May be used in combination with other BASF admixtures for producing Super Workable and Self Compacting Concrete, even in the presence of dense reinforcement, without the aid of vibration, for making precast elements

What makes MasterGlenium SKY 8100 unique solution?
The particular molecular configuration of MasterGlenium SKY 8100 accelerates the cement hydration.  Rapid absorption of the molecule onto the cement particles, combined with an efficient dispersion effect maintains workability yet exposes increased surface of the cement grains to react with water.
As a result of this effect, it is possible to obtain earlier development of the heat of hydration, rapid development of the hydration products and, as a consequence, higher strengths at a very early age.

What are the  benefits of MasterGlenium SKY 8100?
MasterGlenium SKY 8100 offers the following benefits for the precast concrete industry to:
Produce concrete having low water/cement or water/binder ratios
Optimise curing cycles by reducing curing time or curing temperature
Eliminate heat curing
Increase productivity/reduction in cycle times
Improve surface appearance
Produce durable precast concrete elements
Improved engineering properties, compared to traditional superplasticisers, such as early and ultimate compressive and flexural strengths, shrinkage and permeability