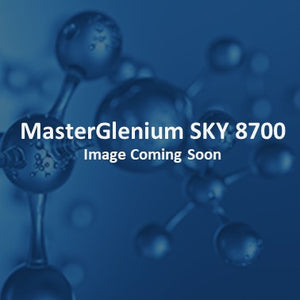 Superplasticising Admixture for Extended Slump Retention
MasterGlenium SKY 8700 is one of the new generation superplasticisers with super retention technology. MasterGlenium SKY 8700 contains polycarboxylate ether polymers and is specially formulated for ready-mixed concrete where moderate slump retention, high strength and durability are required. The degree of slump retention will depend on ambient temperature, mix design and dose rate. Generally, for a given mix design and dose rate, slump retention will be reduced with increasing temperature.
MasterGlenium SKY 8700 is free of added chlorides, complies with AS1478.1–2000, Type MWR/HWR, and is compatible with all cements meeting recognized international standards.
Recommended uses:
Concrete with less water content than with conventional admixtures
Faster mixing logistics during large jobs
High flowability concrete
Mid-range slump concrete
Highly durable concrete
Ready-mixed concrete
Mass concrete
Long distance transport
Pumped concrete
Hot weather concreting

What makes MasterGlenium SKY 8700 unique solution?
The excellent dispersion effect makes MasterGlenium SKY 8700 the ideal admixture for the ready-mixed concrete industry. The ability to work with low water/cement ratios and still obtain extended slump retention allows for the manufacture of high quality concrete..

How you will enjoy the benefits of MasterGlenium SKY 8700.
Variable water reduction - high early and ultimate strengths. Low permeability, high durability concrete
High flowability - ease of placing and compaction. No segregation
Superior slump retention - no re - tempering. Ease of delivery to point of placement
Low shrinkage and creep - improve dimensional stability. Reduced risk of cracks
Good cohesion - ease of pumping
Good workability - excellent surface finish
Suitable for use with self-compacting concrete
Minimal to nil bleed water - excellent concrete quality
High elastic modulus - superior load bearing capacity