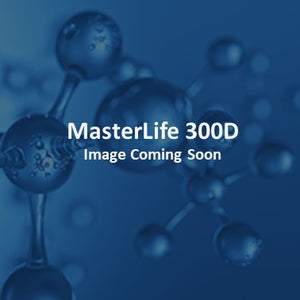 Crystalline Capillary Waterproofing Concrete Admixture
MasterLife 300D admixture is an integral crystalline capillary waterproofing admixture for concrete.  It is designed for use in above and below grade applications.
Recommended uses:
Sewage and water treatment plants
Liquid retaining structures
Water reservoirs and tanks for potable water
Swimming pools
Foundations, basements, lift pits, podiums, balconies and roofs
Parking structures
Precast, prestressed and post-tensioned concrete
Culverts
Blockfill
Tunnel and subway systems
Shotcrete
Concrete subjected to wet, harsh and aggressive environments
What are the unique features of MasterLife 300D?
The unique formulation of ingredients in MasterLife 300D reacts with the by-products of cement hydration in concrete to form non-soluble crystalline structures in capillary pores. The reaction is with the water and the calcium hydroxide in the hydrating cement to form calcium silicate hydrates and pore blocking precipitates. This effectively seals capillaries as well as heals hairline cracks to 0.4mm after the concrete has passed the plastic state. Interestingly, it allows concrete to breathe. Treated concrete resists positive and negative side hydrostatic pressure..
What are the benefits of MasterLife 300D?
Integral addition for optimum performance
Reduces concrete permeability
Allows concrete to breathe
Reduces penetration of water and other liquids
Seals hairline cracks
Resists positive and negative side hydrostatic pressure
Protects against sewage and industrial wastes