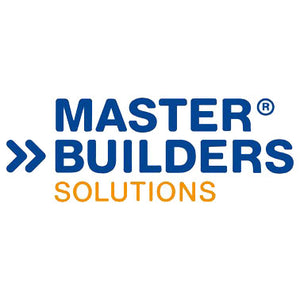 Silane/Siloxane based hydrophobic impregnant
How does MasterProtect 355 work?
MasterProtect 355 is a one component, transparent, penetrating silane/siloxane impregnant.  The product reacts chemically with a mineral substrate to form a surface that is repellent to water yet still permeable to water vapour. 
MasterProtect 355 protects and preserves the substrate without altering the natural surface texture or colour.
What are the unique features of MasterProtect 355?
The MasterProtect 355 molecules are very small and highly mobile.  The relatively slow solvent evaporation rate at 25EC allows it to enter even the smallest pores.
Its water vapour permeability allows the surface to "breath" naturally.  The application of MasterProtect 355 greatly extends the life and colour retention of brick- work.
MasterProtect 355 can be used as an additional priming coat prior to acrylic protection barriers such as MasterProtect 160 against CO2 and SO2 attacks.
What are the benefits of MasterProtect 355?
Economical
Deeply penetrating
Permeable to vapour
Inhibits mould growth
Reduces unsightly staining
One component, easy to apply
Easily re-coated
Protects against rain penetration
Inhibits chloride ingress
Reduces risk of efflorescence
Effective on old and new surfaces
Helps preserve natural colour and texture