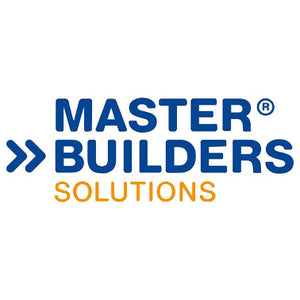 High performance UV resistant, highly elastic polyurethane joint sealant
How does MasterSeal CR 195 work?
MasterSeal CR 195 is a one component, moisture curing, thixotropic aliphatic polyurethane sealant. 
Recommended uses:
Active, exterior and interior joints that demand extreme UV resistance and long term colour integrity including but not limited to: expansion joints in buildings and civil structures above and below ground, construction joints, joints in precast concrete elements, external walling and cladding joints, infill panel joints, curtain walling, etc.
MasterSeal CR 195 can be used on both vertical and horizontal applications including trafficable surfaces on floors, panels, walls, window frames, curtain walls and precast panels.
Substrates include concrete, masonry, brick, aluminium and timber.
Pick resistance finds applications in shop fronts, prisons, schools and public amenities
What makes MasterSeal CR 195 a unique solution?
Aliphatic technology ensures MasterSeal CR 195 will be UV resistant, non-chalking, non-staining, self-cleaning and non-pick, resulting in unmatched durability.
What are the benefits of MasterSeal CR 195?
Aliphatic UV stable polyurethane technology - non-staining, non-yellowing, non-chalking, low dirt pickup, self-cleaning
Medium modulus - excellent puncture and abrasion resistance
Improved gunability and workability - easy tooling
Pick resistant - security applications
Suitable for non-chlorinated water immersion situations - no swelling or softening
Movement capability 25% - expands and contracts with joint movement
Excellent chemical resistance - ideal in food or petroleum environments
Approved for potable water contact