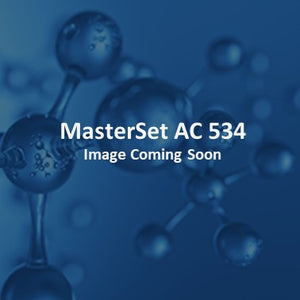 Non-chloride Liquid Accelerating Concrete Admixture
MasterSet AC 534 is a ready to use liquid admixture formulated to accelerate the setting time of concrete under cool winter conditions and to produce high-early strength in special application concrete.   It does not contain added chloride and conforms to the most stringent chloride ion limits required by concrete industry standards.  MasterSet AC 534 meets and exceeds AS1478 Type Ac requirements.
Recommended uses:
All types of concrete where a non-chloride type accelerator is beneficial:
Cold weather concreting
Concrete subject to chloride ion constraints such as high rise buildings in coastal environments
Concrete placed on galvanised steel floor and roof systems which are left in place
Precast concrete - either pretensioned or post-tensioned
Concrete pipes and other manufactured concrete products such as tiles and blocks
Concrete highway and bridge construction

What are the unique features of MasterSet AC 534?
Concrete with MasterSet AC 534 admixture has a significantly faster setting time than plain concrete.  Increasing the dosage rate increases set acceleration.
Both the compressive and the flexural strengths of concrete with MasterSet AC 534 develop, more rapidly than with plain concrete.

What are the benefits of MasterSet AC 534.
Earlier finishing of slabwork across a wide range of temperatures without the need for calcium chloride
More efficient scheduling, generally faster construction and earlier occupancy
Earlier stripping and re-use of forms for walls, precast work and other fast-track construction
Earlier structural use of concrete such as tilt-slab, paving, floors, car-park
Potential energy savings in steam cured concrete (precast, prestressed, blocks) by reducing curing temperatures and/or steaming time necessary to reach desired transfer strengths
Reduced labour costs
MasterSet AC 534 contains no added chlorides which means it will not initiate or promote the corrosion of reinforcing steel.