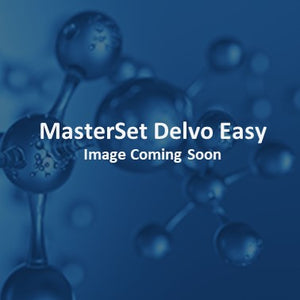 Chemical, Cement Hydration Control Admixture

MasterSet Delvo Easy is a self-contained product in powder form designed to control the hydration of cement in concrete washwater and fresh concrete.
Recommended uses:
Stabilisation and re-use of truck mixer washwater
Stabilisation and re-use of fresh concrete 
What are the unique features of MasterSet Delvo Easy unique solution?
Hydration of concrete washwater and fresh concrete in ready-mix drums by forming a protective barrier around cementitious particles.  This barrier prevents Portland cement, fly-ash, silica fume and ground-granulated blast-furnace slag from achieving initial set.  This barrier either wears off through time or by the addition of fresh concrete.
The morning after overnight or weekend stabilisation, the MasterSet Delvo Easy treated washwater or concrete is combined with freshly batched concrete and sent to the job site.
What are the benefits of MasterSet Delvo Easy?
Stabilisation and re-use of truck mixer washwater:
Reduces/eliminates the amount of water needed to clean ready-mix truck drums
Reduces the labour costs of washing out trucks
Reduces/eliminates concrete washwater disposal
Reduces/eliminates the need for concrete washwater pits, the resulting wear and tear on front-end loaders, and disposal charges
Improves profitability for the ready-mix producer
Acts as cleansing agent to reduce the build-up on fins, thereby reducing maintenance costs incurred from chipping out hardened concrete
Concrete containing stabilised washwater will experience strength performance equal to or greater than reference concrete without stabilised washwater
Stabilisation and re-use of fresh concrete:
Reduces/eliminates fresh concrete disposal
Reduces/eliminates the need for disposal facilities, and disposal charges
Improves profitability for the ready-mix producer
Acts as cleansing agent to reduce the build-up on fins, thereby reducing maintenance costs incurred from chipping out hardened concrete
Concrete containing stabilised washwater will experience strength performance equal to or greater than reference concrete without stabilised washwater