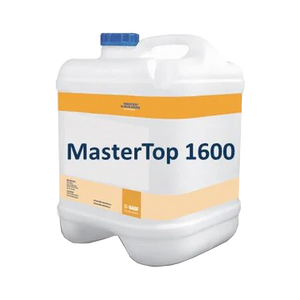 Primer - MasterTop Floor Levelling Products
MasterTop 1600 is an acrylic copolymer emulsion for priming and bonding of cementitious floor levelling compounds.

It is recommended for use as a primer for cementitious floor levelling products.
What makes MasterTop 1600 unique solution?
MasterTop 1600 has excellent adhesion to concrete making it a durable bond for levelling products.
What are the benefits of MasterTop 1600?
Pore sealer - prevents air bubbles rising through the applied levelling compound
Economical - can be diluted 1:3 by volume with water
Fast and easy application – brush, roller or squeegee