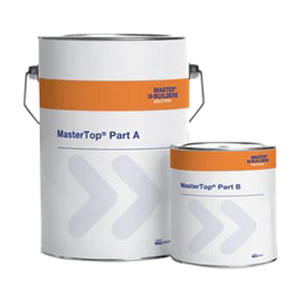 MasterTop TC 406 is a water based, two pack clear epoxy system formulated to provide ease of application, fast hardening and excellent adhesion to concrete.
Recommended uses:
Warehouses
Factories
Car parks
Plant rooms
General industrial applications
What are the unique features of MasterTop TC 406?
MasterTop TC 460 is a hard wearing, anti-dusting sealer for a wide range of industrial and commercial applications.
What are the benefits of MasterTop TC 406?
Fast curing
Durable
Ease of application
Excellent adhesion
Dust sealing