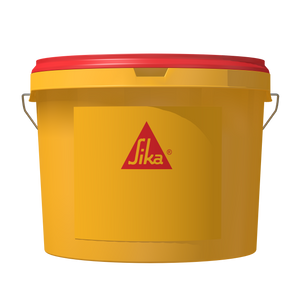 Bonding Primer & Reinforcement Corrosion Protection
SikaTop® Armatec®-110 EpoCem® is a cementitious epoxy resin compensated 3-component coating material with corrosion inhibitor, used as bonding primer and reinforcement corrosion protection. SikaTop® Armatec®-110 EpoCem® meets the requirement of EN 1504-7.
Contains EpoCem® technology - improved bonding agent
Extended open times for repair mortars
Compatible with most Sika MonoTop® repair mortars
Usage
Suitable for control of anodic areas (Principle 11, method 11.1 EN 1504-9)
Suitable in concrete repair as corrosion protection for reinforcement.
Suitable as a bonding primer on concrete and mortar
Suitable for Increasing cover in Low Cover Concrete rectification.
Advantages
Contains EpoCem® technology - improved bonding agent
Extended open times for repair mortars
Compatible with most Sika MonoTop® repair mortars
Excellent adhesion to concrete and steel
Contains corrosion inhibitor
Certified for application under dynamic load conditions
Good resistance to water and chloride penetration
High shear strength
Long pot life
Easy to mix
Can be brushed on or applied using spray gun
2mm cured material equivalent to approx. 50mm of Concrete