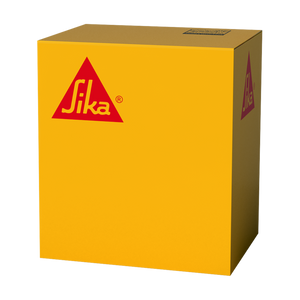 Water-based epoxy primer and moisture control for wood floor bonding
Sika® Primer MR Fast is a 2-component epoxy primer for SikaBond wood flooring adhesives with moisture control and very low emissions.
Usage
Sika® Primer MR Fast is designed for use in conjunction with SikaBond wood floor adhesives:
For moisture control on cement-based substrates with moisture contents of up to 4 % CM (ca. ~6% Tramex / Gravimetric weight percent)
For substrate consolidation on concrete, cement and anhydrite screeds and refurbished substrates.
For adhesion promotion for broadcast mastic asphalt and on old adhesive residues.
Advantages
2-Component
Water-based epoxy, low odor
Solvent-free
Easy to apply, low viscosity
Allows quick completion
Suitable for surface hardening
Suitable for use with underfloor heating
Very low emissions