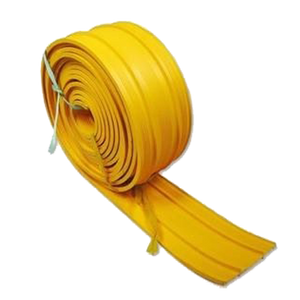 PVC V20 profile waterstops for joint sealing
Sika Waterbars are flexible waterstops based on plasticized PVC, produced in specific profiles to seal construction and expansion joints when cast in concrete. They are available in a range of different sizes and types according to their use.
Uses
Sika Waterbars are used to waterproof constructions and expansion joints in concrete structures. Ideal for use in water retaining structures including reservoirs, canals, sewage plants, dams, swimming pools etc. Plus those in the watertight construction of many buildings and structures including large basements, underground carparks, subways and sea walls etc.
Characteristics / Advantages
High quality PVC for long durability
Suitable for high water pressure
Easy to weld on site
Many different sizes and types available, dependent on the application