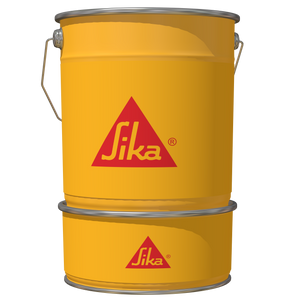 Deep-pour Precision Epoxy Resin System
Sikadur®-42 HP, is a high strength, multi purpose, three-component, low exotherm, low dusting, solvent-free, moisture-insensitive, epoxy grouting system designed to seat and support high demand equipment.
36kg Kit comprises of:
Sikadur 42 HP Part A - Resin 5 kg
Sikadur 42 HP Part B - Hardener 1 kg
Sikadur 42 HP Part C 10kg bag (3 x 10kg Bags per kit)
Usage
Sikadur®-42 HP may only be used by experienced professionals.
Precision seating of baseplates
Grouting under equipment, including heavy impact and vibratory machinery, reciprocating engines, compressors, pumps, presses, etc.
Grouting under crane rails
Advantages
Low peak exotherm.
Low dusting, ready-to-mix, pre-proportioned kits.
Moisture insensitive.
Corrosion and impact resistant.
Stress and chemical resistant.
High compressive, tensile and shear strengths.
High vibration resistance.
Low coefficient of thermal expansion, compatible with concrete.
Material does not require heated transportation.