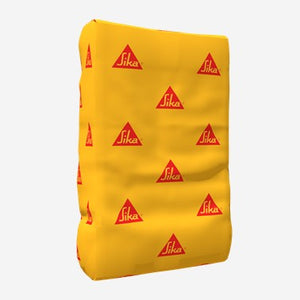 Cementitious grout for underwater applications

SikaGrout-UW is a ready to use, class A cement-based grout for applications underwater.  The grout, when properly mixed, will have no significant 'wash out' of the cement phase.  SikaGrout-UW is a blend of Portland cement, carefully selected and graded aggregates and Sika admixtures enabling it to achieve excellent flow, non wash-out characteristics and high compressive strength.
Usage
SikaGrout-UW can be used individually for underwater grouting or as a system in conjunction with Sika Pile Jacket systems or other confinement jacket repair systems for rehabilitation of concrete, steel and timber piles in marine applications.
Bridge Column repairs.
Piles repair.
Slipways.
Dams.
Underwater grouting.
Advantages
Economical
Good resistance to 'wash-out' of cement phase when placed underwater.
Effectively displaces water.
Shrinkage compensating properties.
High early & 28 day strengths.
Good impact, vibration and thermal resistance.
Non-corrosive to steel or iron.
Used with Sika Pile Jacket and other pile jacket systems.